Step Into the Spotlight with Lancôme and Junior Players!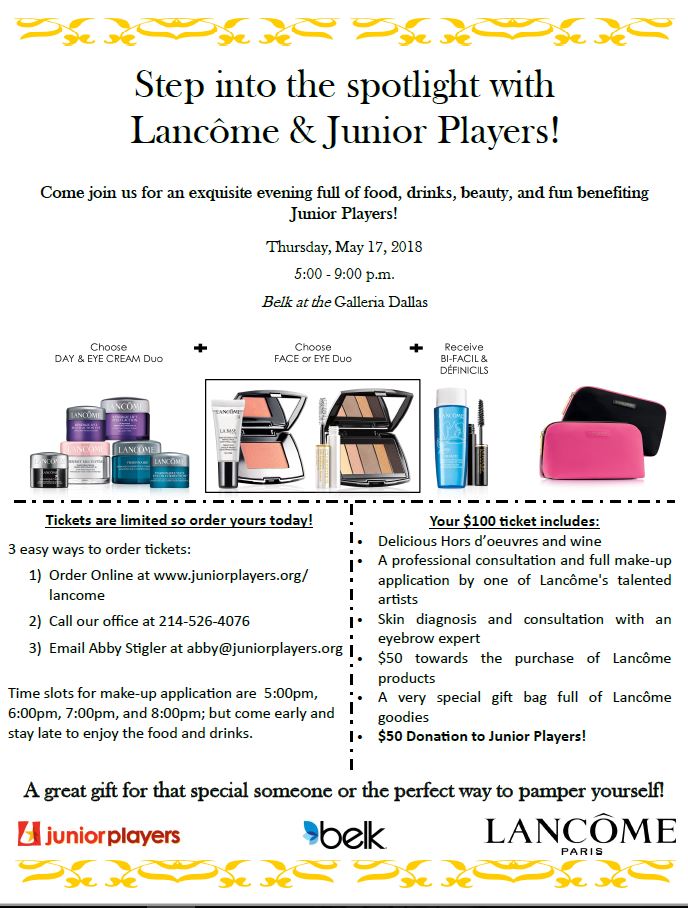 Join us Thursday, May 17th from 5-9pm for an evening of food, drinks, beauty, and fun!
Do you love Lancome products, Belk (Dallas), and/or supporting a good cause? Then buy your ticket today! One $100 ticket gets you a much deserved pampering session while benefiting Junior Players- meaning you can relax and help transform the lives of over 14,000 youth through the arts at the same time!
Don't miss out on this phenomenal event, buy your ticket today!