Youth in Arts Panel
Create, Transform, Heal
---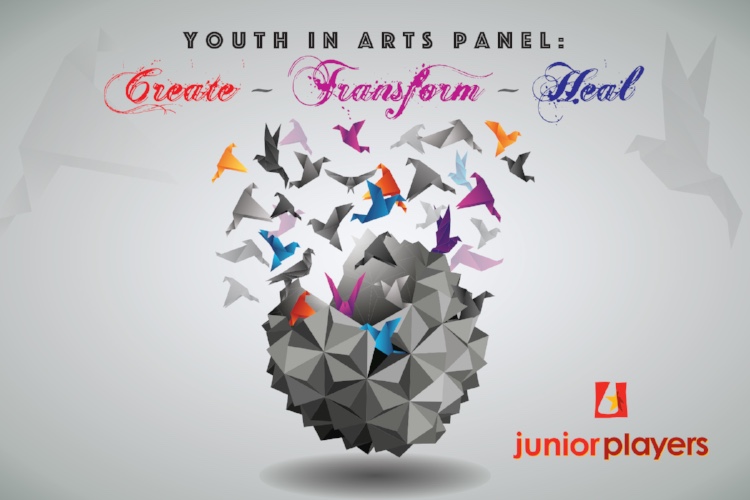 Click here for KERA's Live Stream of the Panel
Saturday, August 19, 2017 | 5:00pm | Dallas City Performance Hall
Junior Players will host a free panel discussion on August 19, 2017 at the Dallas City Performance Hall focusing on cultural and racial equity within the Dallas arts community and how the city's youth can become catalysts for change in ensuring an equitable arts environment. The panelists represent a wide range of disciplines and come from diverse communities across the nation.
The panel will bring together people from diverse cultural, generational and economic backgrounds to engage in a dialogue about community trials through the lens of our youth and how the arts can be a catalyst for a better city. This is an ideal forum to spur a unified conversation regarding the issues kids may be facing at home, at school or on the streets of our city.
The goal is to provide a setting for the leaders of this city to better understand our youth's perspective on relevant issues such as racial divides, inclusion and cultural equity. Through this panel, we can begin to identify answers on how we can create art to transform lives, impact our city and change our future.
Panelists:
Jon Hinojosa, Artistic Executive Director of Say Sí in San Antonio
Julienne Penza-Boone, Director of the Arts Academy at the Westhampton Beach Performing Arts Center in Westhampton Beach, New York
Lily Cabatu Weiss, Executive Director of the Dallas Arts District
Miguel Solis, President of the Latino Center for Leadership Development in Dallas
Moderators:
Clyde Valentín, Director of Ignite/Arts Dallas: A Center for People, Purpose + Place at SMU Meadows School of the Arts
Atheena Frizzell, Junior Players Participant